Interestingly enough, Connie and I took a drive today, 140 miles round trip, and during that time, I paid attention to the signs I saw on people's lawns promoting either Trump or Hillary for the presidency. ALL, and I mean
ALL
the signs I saw, except one, were for Trump. As for the one sign I saw that was about Hillary, well, you can be the judge about their feelings about her...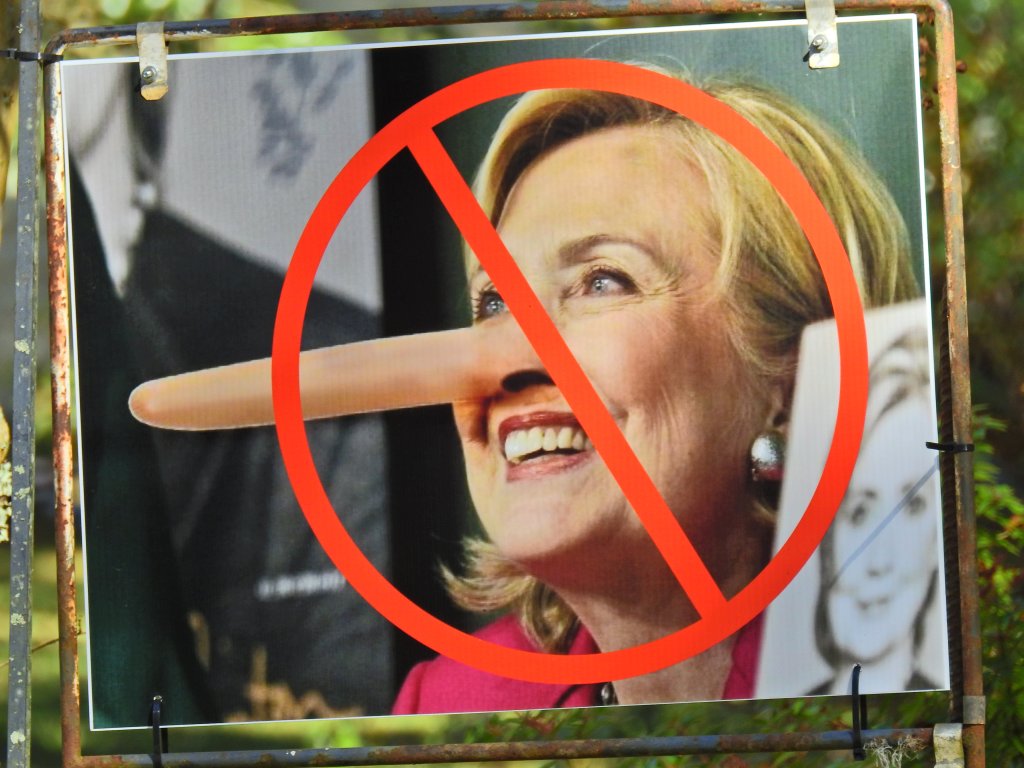 Interesting, no?
The media seems to be saying that it's a close race. But is it REALLY?
http://www.naturalnews.com/055023_po...y_Clinton.html
http://truthfeed.com/busted-fake-nbc...uperpac/28809/
http://usapoliticsnow.com/media-sile...rump-november/
And although several months old, but referenced in the above link, this is pretty interesting...